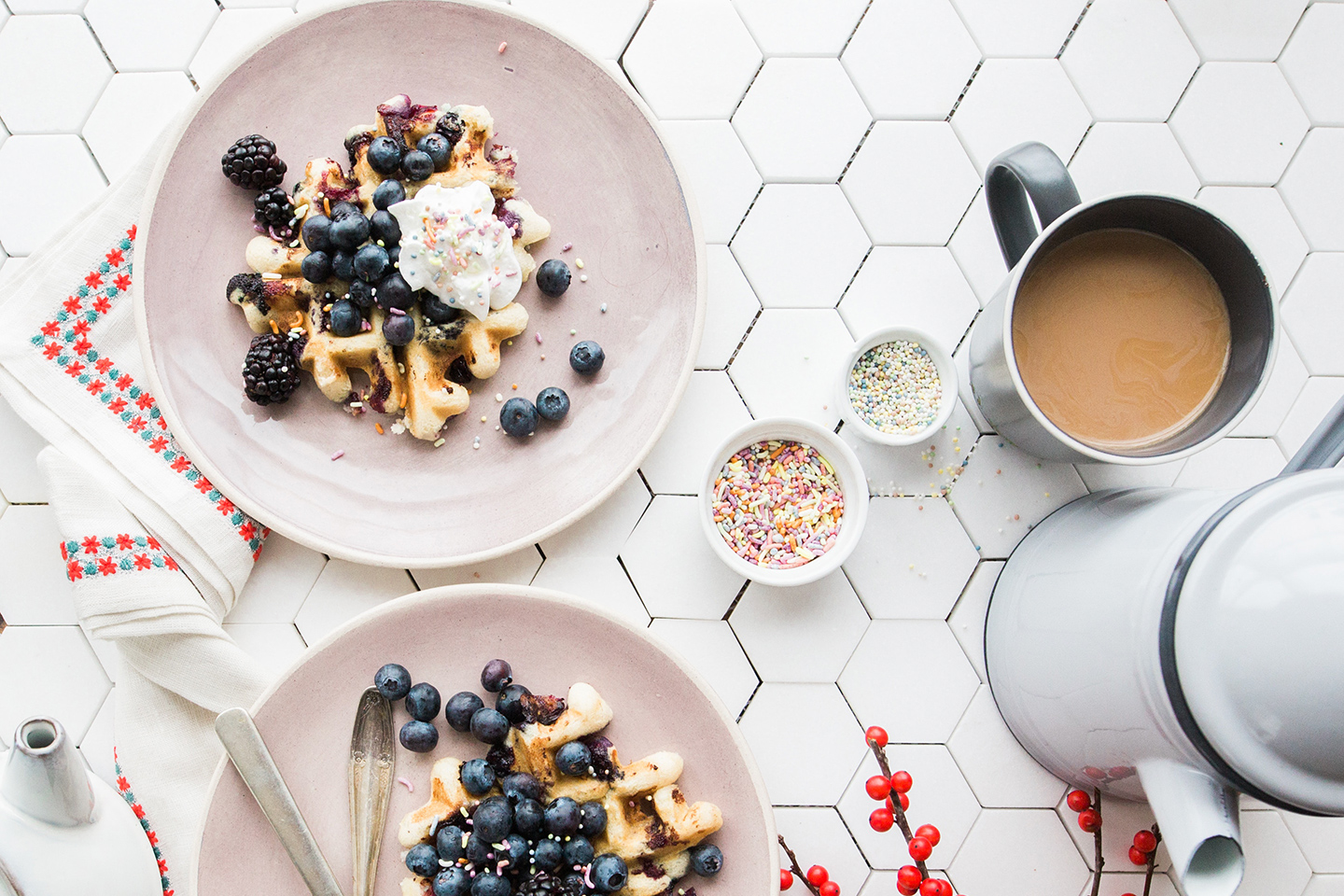 These oatmeal blueberry waffles are served with a simple blueberry fruit sauce. They're a healthy way to start your day.
Ingredients
For the Waffles
1 1/2 cup oat flour
1/2 teaspoon baking powder
1/4 teaspoon salt
1 egg
1 tablespoon egg whites
1/4 cup plain greek yogurt
2/3 cup milk (almond, coconut, soy, dairy)
1/2 teaspoon vanilla
1 tablespoon liquid sweetener (honey, agave, maple)
1 tablespoon sunflower oil
1/4 cup blueberries
For the Blueberry Fruit Sauce
1/2 cup blueberries
1 tablespoon water
1 tablespoon coconut sugar
---
Instructions
Waffles
Combine all the ingredients in a medium bowl and whisk together. Set aside.
Heat waffle iron to med-high and grease with cooking spray.
Pour batter onto waffle iron and cook until done.
Blueberry Fruit Sauce
Combine all ingredients in a small saucepan over medium heat.
Stir and cook until blueberries break down and sauce reduces and thickens.
---
Notes
-1 tablespoon does not make a very sweet waffle so increase amounts as desired.
-For a thicker fruit sauce, add a tablespoon of cornstarch while sauce cooks.